The best anti-war slogan for Iranian-Americans is
"I Am Iran -- Do Not Bomb Me."
Here are two photographs with signs that say just that (plus one that shows a really lovely young woman) seen at the 27 October 2007 demonstration in San Francisco.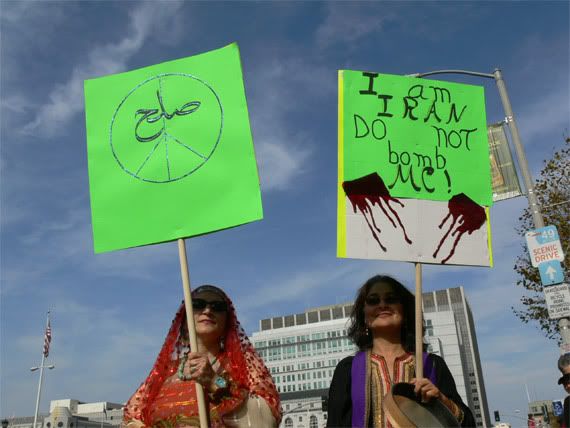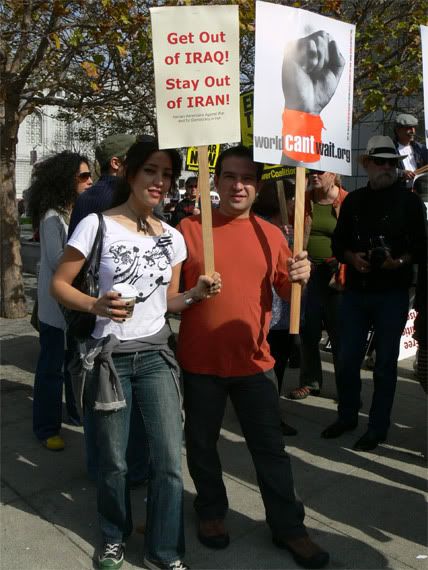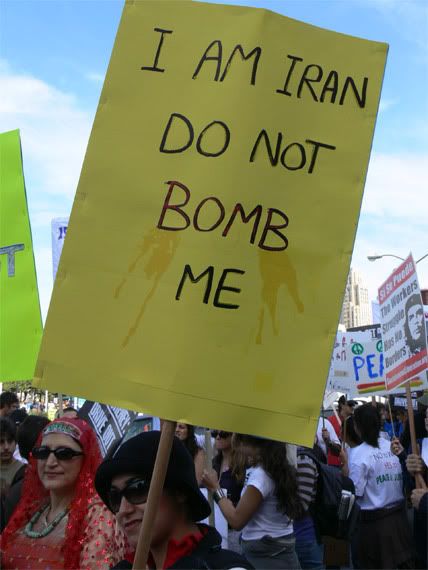 Photo by Jahanshah Javid ("'I Am Iran, Do Not Bomb Me': Photo Essay: San Francisco Anti-war Rally," Iranian.com, 28 October 2007)
Comments left on Javid's photo essay at
Iranian.com
show, however, that Iranian-Americans are far from united around this slogan.
One commentator observed: "Imagine if it was a gugush concert. More would show up. That's sad." True, but this is just a beginning. More Iranian-Americans will rediscover their love for Iran.