Remember the plot of
Keely and Du
(
Jane Martin
, 1993), a feminist nightmare about a fundamentalist Christian underground Operation Retrieval (OR) abducting pregnant women who choose to terminate their pregnancies -- one of whom is the drama's protagonist Keely, a working-class woman stalked and raped by her estranged husband -- and handcuffing them to bedposts . . . until it becomes too late for them to have abortions?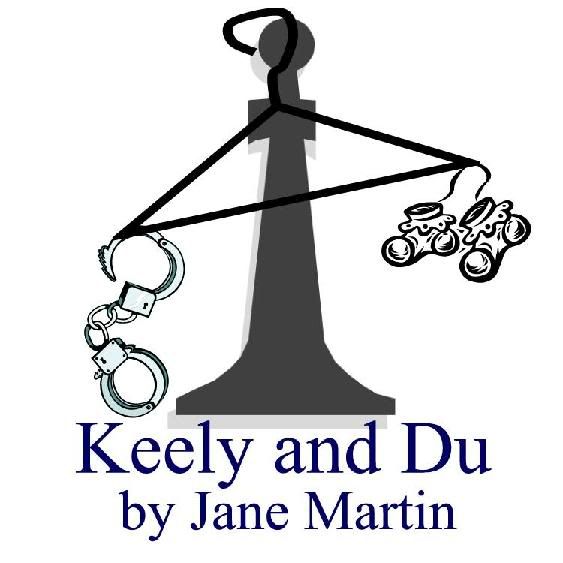 Here is a crime reminiscent of
Keely and Du
:
To the panicked women who called the number for the Causeway Center for Women, listed in the phone book under "abortion services," William A. Graham was a soothing voice on the other end of the line.

What he offered sounded much better than an abortion clinic: a Saturday appointment with a private physician, in a hospital, at a bargain price. Besides, he warned them, abortion clinics regularly botched procedures and left women sterile.

But the women found it difficult to pin Mr. Graham down to a day and time. Week after week, they say, he would cancel their appointments, always reassuring them with calm explanations.

In a federal lawsuit, seven women now charge that Mr. Graham never intended to refer them for an abortion at all, but was merely stalling until it was too late.

On Wednesday, Judge Stanwood R. Duval Jr. of United States District Court ordered Mr. Graham to disconnect his phone because he had caused "irreparable harm" to the women and to Causeway Medical Clinic, an abortion provider that is also suing Mr. Graham. The lawsuit accuses Mr. Graham, who has operated the phone service since 1993, of false advertising, fraud and trademark infringement.



William A. Graham after a hearing Wednesday in Federal District Court in New Orleans / Photography by Greg Friedler for the New York Times

Unknown to the women, said officials of Planned Parenthood of Louisiana and the Mississippi Delta, Mr. Graham is a vigorous opponent of abortion who has picketed doctors' officers and videotaped people attending events for Planned Parenthood, which supports abortion rights.

According to a 1995 article in The Times-Picayune of New Orleans, Mr. Graham and his wife, Bonnie, once ran A Woman's Day Clinic, which she described as a "pro-life" clinic for pregnant women and women who had had abortions.

In 2002, Mr. Graham enrolled in the state's anti-AIDS condom distribution program, picked up 30,000 free condoms and discarded them. He pleaded guilty to theft and is on probation.

Five of the women who sued Mr. Graham said in court affidavits that his tactics had forced them to carry their pregnancies to term, either because they had passed the legal time limit for abortions -- generally at the end of the second trimester -- or they could no longer afford an abortion, which tends to cost more later in a pregnancy.

One of the women already had a child with hemophilia who required constant care. Now she has two. "I also did not want to bring another severely ill child into this world or be in the position where I am unable to give my children the full care and attention they need," she wrote in an affidavit under the name Jane Doe No. 4.

The plaintiffs are being represented free by lawyers from the Center for Reproductive Rights, a national abortion-rights organization, and the New York law firm Morrison & Foerster. Mr. Graham, who did not accept money from the women who called him, is representing himself.

Mr. Graham, 53, said in an interview this week that the lawsuit was part of a campaign of harassment by Causeway Medical Clinic, one of only a handful of abortion providers in Louisiana, and that he wants to steer women away from places that have a history of injuring women. But he denied having ever demonstrated at an abortion clinic and denied trying to keep anyone from an abortion.

Asked if his intention was to help a woman do so, he said, "It's my intention that her health and welfare be maintained."

With no job, no high school diploma, a boyfriend in jail and a mother who is terminally ill, Mary Schloegel, 19, says she is in no position to raise a child. Mr. Graham promised her an abortion for $125, she said in an interview at her home in Metairie, a New Orleans suburb. (The typical cost is about $300 in the first trimester to about $2,000 at 24 weeks.) He would give her a Saturday afternoon appointment, she said, and promised to call shortly before to tell her where to go. But the call never came.

His explanations seemed reasonable: The doctors worked on their own time so no one would know they performed abortions. He could not reveal the name of the doctor or hospital in advance for security reasons. When he failed to call, he would explain later that the doctor had had an emergency, or had been too busy that day. This went on, Ms. Schloegel said, week after agonizing week. Mr. Graham also told her to drink milk and stop smoking, she said.

One day Ms. Schloegel's mother, Elizabeth Nette, tried to call Mr. Graham but dialed Causeway Medical Clinic by mistake. That is when the family learned that he was, as Ms. Schloegel put it, "a fake." But they could not afford the $600 it would cost for an abortion at that late date. Ms. Schloegel, now eight months' pregnant, said Mr. Graham robbed her of her right to make a choice.

"I don't understand why he does this to people," Ms. Schloegel said. "What does he get out of it? What right does he have?"

Mr. Graham said he could not provide the names of doctors to whom he makes referrals, because of the controversial nature of abortion. He said he did not keep track of how many women he referred, nor whether any actually terminated their pregnancies, because he considered it a private matter between a woman and her doctor. "I have referred women to physicians that have performed abortions," he said.

Robert E. Winn, founder of Louisiana Right to Life, said of Mr. Graham, "I think he's known for his very pronounced anti-abortion stand," adding, "and I can say this for sure: he's never worked with what you might describe as mainstream right-to-life groups."

After the hearing Wednesday, a reporter asked Mr. Graham if he was "pro-abortion." Mr. Graham replied, "We're pretty much pro-woman." (Shaila K. Dewan, "Lawsuit Says Women Were Misled to Delay Abortions," New York Times, August 5, 2004)
It is appalling that Graham was allowed to do what he did for so long, even after the
Times-Picayune
article cited above uncovered evidence of his cruel fraud in 1995:
When Desiree Kosman called the Metairie number of Causeway A Women's Clinic, she planned to make arrangements for an abortion. Instead, she said, she heard horror stories about doctors at local clinics facing dozens of lawsuits for ripping out women's intestines, links between abortion and breast cancer and emotional trauma she would have after the procedure.

Kosman said the man on the other end of the line promised safer conditions and a private doctor. Over the next two weeks, she said, he made several tentative appointments at an unspecified place, but never confirmed them.

The man who heads Causeway A Women's Clinic, William Graham, said he refers women to private, proficient doctors in the New Orleans area. He said his operation is a "pregnancy testing and referral service" designed to make sure women know what emotional and physical issues they face before terminating a pregnancy.

In the white pages of the telephone directory, Causeway A Women's Clinic is presented -- without an address -- in bold letters five listings above the bold-face entry of Causeway Clinic, an abortion provider at 3040 Ridgelake Drive in Metairie. In the Yellow Pages, it's listed under the "Abortion Services" heading immediately above Causeway Medical Suite, an alternate name for Causeway Clinic.

Under the Abortion Services heading, the phone company includes this note: "Businesses at this heading assert that they perform abortions or refer clients to businesses that do."

But Graham wouldn't name the doctors on his referral list nor say where his office is, citing safety concerns, although from 1989 until 1992, he and his wife, Bonnie, ran A Women's Day Clinic at 310 N. Causeway Blvd. in Metairie. Shortly before it closed, Bonnie Graham described the clinic as a pro-life business offering a variety of services to both pregnant women and women who have had abortions.

William Graham said last week they closed it because of repeated vandalism.

To critics, Graham is an anti-abortion activist who runs a deceptive phone line to stall women and bombard them with information to deter them from terminating their pregnancies.

"It has been set up to cause confusion," said Terri Bartlett, executive director of Planned Parenthood of Louisiana. At Causeway Medical Suite, counselor Velvet West said about 50 women each year complain to her that Graham subtly tried to stop them from getting abortions.

But supporters of efforts like Graham's say there's nothing wrong with warning women that having an abortion may not be as simple emotionally and medically as they may be led to believe by clinics that perform the procedure. Alternative clinics often are the only source for such information, said Olivia Gans, director of American Victims of Abortion and spokeswoman for the National Right to Life Committee in Washington.

"Anyone who suggests there is something wrong with that, I question their concern about women," Gans said.

*** Controversy arises ***

Graham's work is at the center of a controversy in the New Orleans area around the emotional topic of abortion. Graham said he's never received complaints, but Bartlett said she's heard from many women who were devastated by their experience with him, including some who couldn't afford a second trimester abortion after waiting for an appointment.

"He lies to you and tries to make you stay pregnant," said Kosman, who lives in Metairie.

Kosman and Tammy Moore of Marrero, who also sought an abortion at Causeway A Women's Clinic, said that during their phone conversations with Graham, he elicited personal information from them, including whether they had had other abortions. Then, Moore said, the "guilt trip" started, with taunts such as, "Why is it you want to kill something that hasn't hurt you?"

"I am very upset and very embarrassed and very humiliated," she said. "If he did it to me, he did it to lots of other people. It is a total invasion of privacy."

Graham said he doesn't try to talk women out of anything. He questioned his critics' motives and wouldn't say if he supports or opposes abortion rights. He was booked with trespassing outside a Metairie abortion clinic in October 1990. Charges were dropped three months later.

The issue, Graham said, is not about being for or against abortion, but for or against women. Abortion is elective, "nonessential and invasive surgery" that can be dangerous, he said. He claims that clinics that perform the procedure are unregulated and exempt from a state law regulating outpatient surgical centers.

"What is relevant is why anybody would get invasive surgery at a place that couldn't treat your dog," Graham said.

But Bartlett said the law requires doctors who perform abortions to be licensed. "There is no requirement that they have to be mini-hospitals," she said.

Graham said he tells women about fetal development and abortion's emotional and physical side effects. The process can take a few days or several weeks, said Graham, who counters the stalling charge by saying critics credit him with powers of persuasion he doesn't have.

"Nobody can stop someone from getting an abortion, but they are a lot better off to have learned about it ahead of time," he said.

The clinic Graham and his wife once operated was next to the office of Dr. Sidney Knight, a local abortion rights pioneer who died in 1993.

Moore said during her phone conversations with Graham, he led her to believe he was a doctor and bought Knight's equipment after he died. But a relative who handled Knight's estate said none of the doctor's equipment was sold to Graham. When asked last week, Graham denied making the statement to Moore.

Graham said private donations and money from United Way helped pay for his current operation. Roger Holmes, United Way's allocation director, said Causeway A Women's Clinic neither receives grants nor is on the roster of services to which individuals may channel their United Way donations.

When asked to respond, Graham said Holmes is wrong. (Pamela Coyle, "Aims of Abortion Service Unclear; Women: Clinic Misleads Callers," The Times-Picayune [New Orleans, LA], January 8, 1995, p. A1)
The
Times-Picayune
article by Pamela Coyle also shows that it is inexcusable for the
New York Times
reporter Shaila K. Dewan to have allowed Robert E. Winn, founder of Louisiana Right to Life, to get away with falsely claiming, "I can say this for sure: he's [Graham's] never worked with what you might describe as mainstream right-to-life groups," since, in the
Times-Picayune
article, Olivia Gans, director of American Victims of Abortion and spokeswoman for the National Right to Life Committee in Washington, went on record defending the deceptive practice of Graham and his ilks!
Frauds and false advertisements like Graham's, which prey on our poorest working-class sisters, will continue to damage women's lives, as long as
women who have had abortions
remain
quiet
about our abortions, for our reticence enables anti-abortionists to propagate their lie that women who want abortions need extensive counseling about abortion's "emotional and physical side effects," when abortion is among the safest and simplest medical procedures ever invented by humankind and "[t]he most prominent emotion reported by women after abortion is
relief
" (emphasis added,
Mary Boyle
, "Challenging Assumptions about Abortion,"
The Psychologist
15.10,
October 2002
, p. 502). Let's speak up about abortion as relief!