Delightful news from the US Government Accountability Office (GAO): Iran's international trade has grown dramatically since the imposition of US sanctions against Iran in 1987.
Click on the chart for a larger view.


"Iran Sanctions: Impact in Furthering U.S. Objectives Is Unclear and Should Be Reviewed," GAO-08-58, 18 December 2007
Since 2003, foreign firms have signed energy contracts with Iran worth $20 billion, too, so Washington's recent attempts to intensify the sanctions have also been a failure.
The US sanctions have merely changed the makeup of Iran's trade partners, who are now primarily Asian and secondarily European.
Click on the table for a larger view.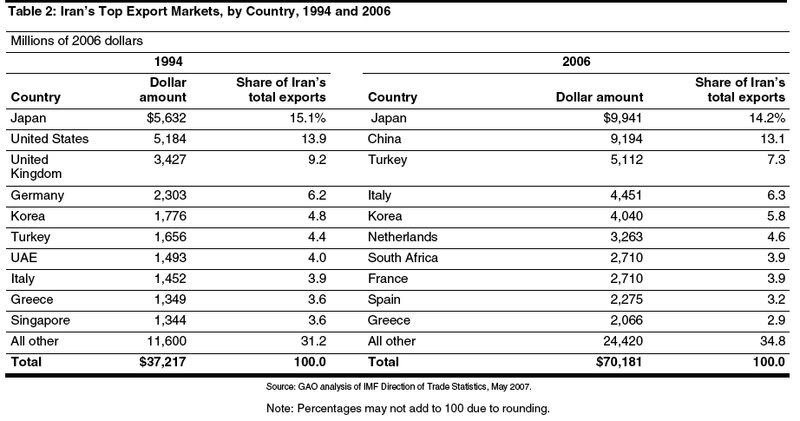 "Iran Sanctions: Impact in Furthering U.S. Objectives Is Unclear and Should Be Reviewed," GAO-08-58, 18 December 2007